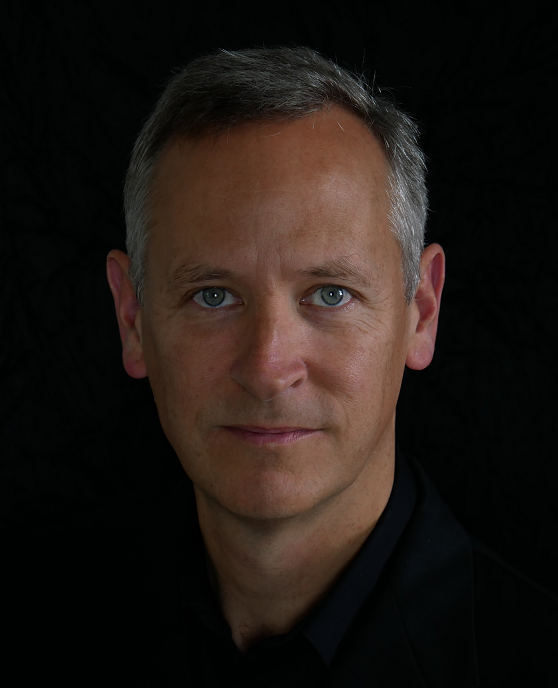 Eric McIntyre is now in his fourteenth season as Music Director and Conductor of the Central Iowa Symphony. In addition to his work with CIS, he is Professor of Music at Grinnell College, where he teaches music composition courses and directs the Grinnell Symphony Orchestra. He is also Concert Presenter for the Des Moines Symphony Orchestra.
He has previously served as music director of the Fort Dodge Area Symphony Orchestra, the new music ensemble AURA at the University of Houston, and director of brass ensembles for the Swakopmunder Musikwoche in Swakopmund, Namibia. Other international engagements have included lectures and masterclasses at Nanjing University, the Royal Academy of Music in London, University of Cape Town, and professorships with study abroad programs in London, England and Florence, Italy.
McIntyre's original compositions have been performed around the world by an array of performers and received support and awards from ASCAP, the Iowa Arts Council, the American Music Center, and the National Endowment for the Arts. His current work explores the motion of waters through a fusion of fixed digital audio and video components with live performers. Equally adept as a hornist, McIntyre was a member of the Houston Ballet and Houston Grand Opera Orchestras and performed with the Houston Symphony. He continues to perform as a guest musician with Des Moines Symphony and Orchestra Iowa and as a chamber musician and free improviser on modern and historic natural horns with chimeric instruments of his own creation. As a concerto soloist on the natural horn, he has made appearances with Fort Dodge Area Symphony, Central Iowa Symphony, Northern Iowa Community Orchestra, and the Five Seasons Festival Orchestra in Cedar Rapids.
McIntyre contributes to Grinnell College's Liberal Arts in Prison Program, for which he has presented lectures, taught credit-bearing courses, and conducted several orchestral performances with the Grinnell Symphony Orchestra at Newton Correctional Facility. His passion for teaching music listening skills has also led him to develop a series of seminars for individuals in long-term incarceration at the Anamosa State Penitentiary.
Beyond his activities as a scholar and musician, McIntyre is a small-scale farmer and amateur butcher. He raises turkeys, and grows and processes much of his own food on his farm outside Grinnell. He enjoys canning vegetables, processing meat and driving his vintage 1961 JD 3010 tractor.