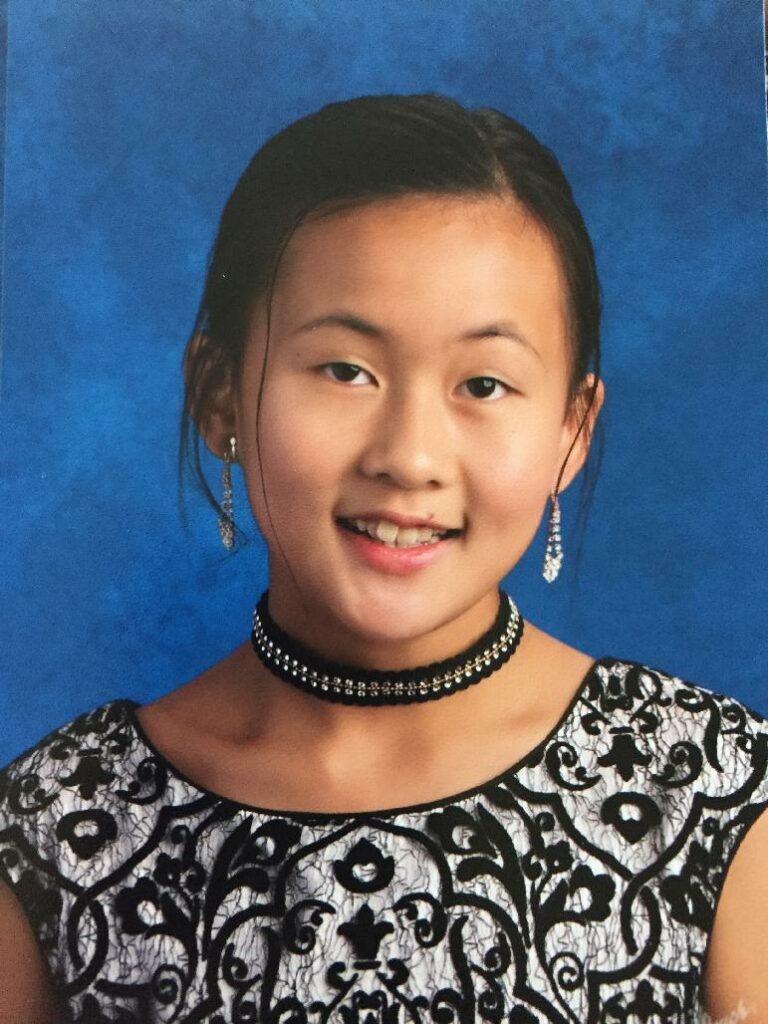 Helen J Mao began studying at the age of five with Mrs. Sibbel. Her current piano teacher is Larisa Kanevski. Helen won the Iowa Music Teachers Association (IMTA) Ames Piano Competition three times (2015, 2017, and 2018), and was chosen as IMTA State Winner in 2018. Helen also attended "Ames Has Talent 2017" and won First Place in the Elementary Group. This year, she has been named the Winner in the Music Teachers National Association (MTNA) State Junior Competition.
Helen is in 6th grade at Ames Middle School. where her favorite subjects are writing and math. She sings in choruses, plays violin in the AMS Orchestra, and plays percussion in the AMS Band. Helen enjoys playing concertos and chamber music, and loves stage performance interacting with the audience. Her favorite composers include Chopin, Mozart, and Beethoven. In her free time, Helen enjoys sports such as tennis and skiing, reading, drawing, and traveling. Helen is grateful for her family's unconditional support.
Yihoon Shin is a senior from Emmetsburg High School and a student of Dr. Jonathan Sturm. He began private violin studies at the age of five in Seosan, South Korea. Prior to moving to Iowa in 2017, he had studied in Ohio for nine years with Alice Weiss, Lilli Foster, Laura Poper, and Mary Price.
Yihoon has been highly focused on orchestral and chamber music. In addition to studying solo repertoire, he had his first orchestral experience at the age of nine in Oberlin, Ohio and later became a member of the nationally renowned Cleveland Orchestra Youth Orchestra. He has worked to be active in summers as well, participating in a handful of programs during his middle school and high school summers. Among them is the Indiana University Summer String Academy, where he studied chamber music in depth with Evan Rothstein and briefly with the Verona Quartet. He was an Iowa All-State Orchestra violinist in 2017 and 2018, and was the concertmaster in 2018. Though he has plans to pursue a non-music major in college, he hopes to continue progressing his passion for music.
Yihoon loves sharing music with his community in church, in senior homes, and at his school, where he also sings and plays electric guitar. Outside music, he enjoys swimming, tech, fishing, and problem-solving.
Yihoon wishes to thank his family, his teachers, and his friends for their endless support.